Editor's choice
Latest Videos
Video List based on Category on Node Page
Latest Videos
Learn how is climate change affecting allergies and asthma.
20 year old girl is having allergic and vasomotor rhinitis with septal deviation.After septoplasty,Laser turbinoplasty and Coblation surgery is being performed under general anesthesia.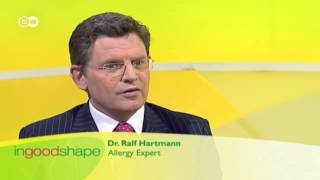 We speak to Dr Ralf Hartmann, an allergologist at the Bundeswehr Armed Forces Hospital in Berlin, about recognizing pollen allergies, how to treat symptoms and the effectiveness of alternative treatments.